Fairy Doll Sylva in her Silver Cage
Fairy Princess Sylva is just checking out her brand-new home. Since she's a young little princess, she'll be quite happy in her silver cage (fairies don't need too much space, you know!). She can come and go as she pleases through the little gate on her cage. Fairy Princess Sylva is wearing her silk lily frock and a glittery headband, which you can see in her close-up picture below. She is delicate, stunning, and sweet all at once...
Sylva is a handpainted porcelain miniature fairy doll, about 5" tall from head to foot. Her wingspan is about 4". Her outfit is handmade and her cage is hand painted and decorated. She is a beautiful, one-of-a-kind showpiece created by the artist JoAnnJ of Galleria d'Juliani, and is hand signed by the artist.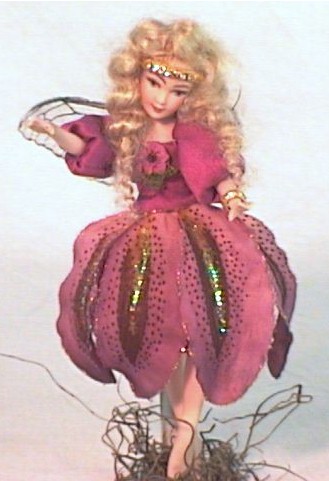 Fairy Princess Sylva Outside Her Cage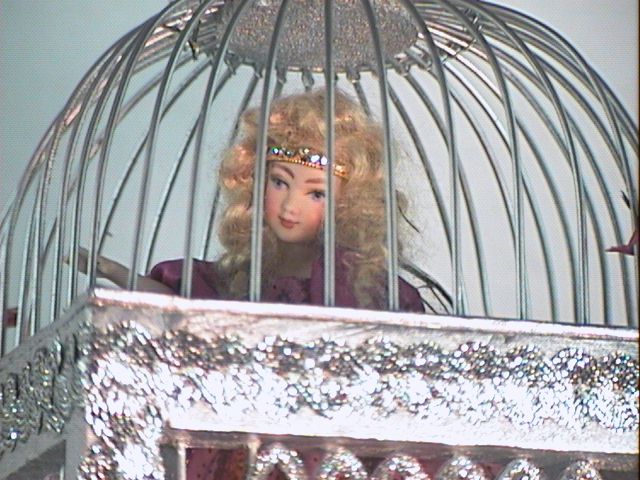 Fairy Princess Sylva Closeup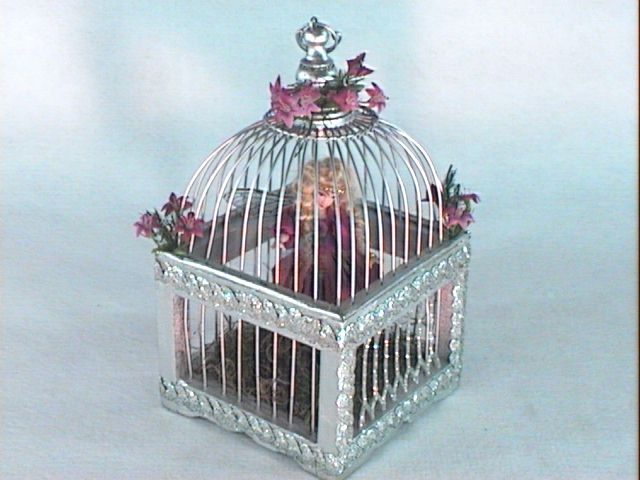 Fairy Princess Sylva in her Silver Cage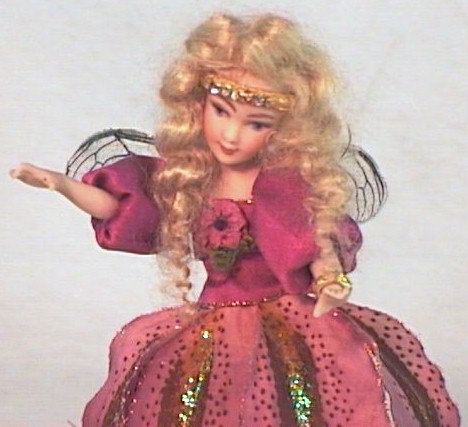 What a Sweet Little Face!