| | |
| --- | --- |
| | |
| | |
| | |
| | |
| | |
| | |
| | |
| | |
| | |
| | |
| | |
| | |
| | |
| | |
| | |
| | |
| | |
| | |
| | |
| | |
| | |
| | |
| | |
| | |
| | |
| | |
| | |
| | |
| | |
| | |
| | |
| | |
| | |
| | |
| | |
| | |
| | |
| | |
| | |
| | |
| | |
| | |
| | |
| | |
| | |
| | |
| | |
| | |
| | |
| | |
| | |
| | |
| | |
| | |
| | |
| | |
| | |
| | |
| | |
| | |
| | |
| | |
| | |
| | |
| | |
| | |
| | |
| | |
| | |
| | |
| | |
| | |
| | |
| | |
| | |
| | |
| | |
| | |
| | |


Artoria Rabbit Runner Limoges Box
Item 2012 - Retail price $189.95
Our Discount Price $160.99 - Save $28.96!
In Stock - Usually ships in 7-10 days
(your credit card will not be charged until item ships)

Get on your mark, get set, this rabbit runner is ready to go... into your Limoges collection, that is! One of Artoria's "Olympic Collection", this rabbit is suited up for the big race. The clasp is a rabbit and painted inside is a scene of the tortoise and the hare. This box is a real winner. Approximate size is 1¾ x 1¾ x 2¼ inches.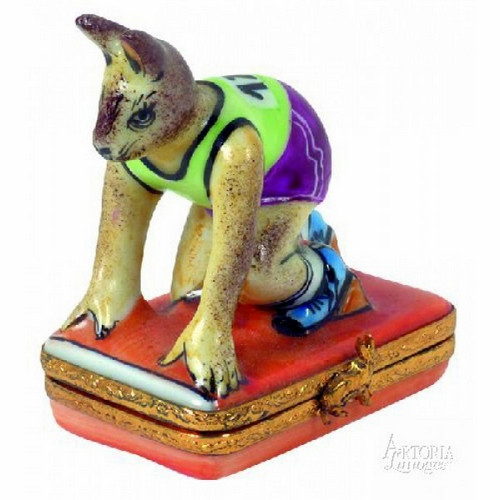 Copyright © 2017 GroundStrike Collectibles. All rights reserved. Do not copy.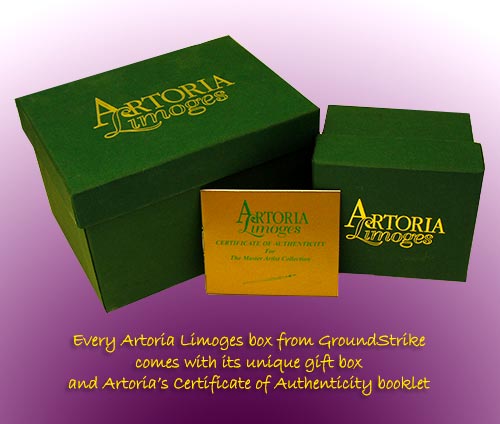 Every genuine Limoges box is an individual, hand crafted work of art. Colors, clasps, rims, details, and markings may vary from those shown. These photographs are from representative samples of this Limoges box; your box may not match this box exactly. Read About Limoges Boxes for more information.